Famous musician Davido and journalist Kemi Olunloyo have been in a continuous drag which does not seem to want to end. Recently, the media personality took to threatening the singer on social media after he revealed he was undergoing political threats
Davido who had been giving his vibrant two cents opinion on the upcoming 2019 elections took to his Twitter page to reveal that he had been receiving threats from people.
However, he asserted that he was not scared of the threats that were being posed at him. After making this revelation, Kemi Olunloyo took to Davido's Twitter page to call him out and threaten him.
She warned him against coming to Atlanta in the USA as she threatened to deal with him if he did. Kemi did not seem to be kidding when she posted this threat to him.
See her threat below:
If they born your papa, enter #Atlanta. The paternity Court judge is waiting for you.

US Drivers license=Deactivated
US Passport=Deactivated

ALCOHOLIC pathetic liar#NigeriaDecides2019#NigeriaDecides#Atiku#mondaythoughts #DiamondBank #Kemiolunloyo pic.twitter.com/YPjV5QdVaw

— Global Journalist Kemi Olunloyo (@HNNAfrica) February 11, 2019
In a later post, Kemi took to reveal the reason behind the threat she made to Davido. According to her, it was because of his supposed negligence of his alleged first daughter Anuoluwapo.
The journalist even took her threat further by ordering the singer to pay for child support meant to last for the duration of six years.
Her threat was indeed solid and of more greater latency than anything the singer might have received in the past.
See her post below: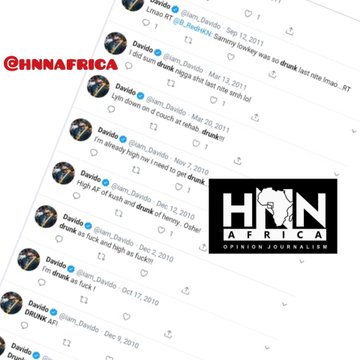 "When my cousin drinks and has sex with a woman, he doesn't remember the woman the next day" ~~Senator Adeleke's son.

Well he fathered this child and I want 6 yrs child support! pic.twitter.com/GLiZDUixhK

— Global Journalist Kemi Olunloyo (@HNNAfrica) February 11, 2019
This is coming after the controversial journalist made a swerve from being a journalist to being a prophet. Through her 'all-seeing' eyes, she claimed that 26-year-old Davido is in Illuminati. This is quite some revelation!
Comments
comments